Make a Splash: Master the Art of Summer Entertaining
With warmer temperatures, longer days and more vacation opportunities, Summer is the perfect time for entertaining family and friends…
Read more
Destination
Plush Phuket

Phuket conjures up images of the warm sun, a piña colada in hand, and children frolicking on powdery white sand.


Lifestyle
7 Reasons Why Summer is Best Spent in a Pool Villa
Organising a Summer group holiday with family or friends can require a lot of planning and logistics, or it can be a surprisingly simple task.


Special Message
EXPLORE PHUKET'S ISLAND TREASURES WITH OUR INSIDER REVIEW
– LYNDON ELLIS, GENERAL MANAGER AT ANANTARA VACATION CLUB MAI KHAO PHUKET
For Anantara Vacation Club Mai Khao Phuket's General Manager, Lyndon Ellis, there is certainly no shortage of activities in one of Thailand's finest beach destinations.
...Read more
Owner's Testimonial
A FAMILY MAKES A BIG SPLASH ON THEIR VACATION
With more than enough options for a refreshing swim, Singaporean Club Points Owners David and Suan Nee's little ones didn't waste any time staying dry.
...Read more
Special Offers
Special F&B discount during Lebaran Celebration at Anantara Vacation Club Seminyak Bali
FIND OUT MORE ►
Unlimited Daily Spa INDULGENCES at Anantara Vacation Club Mai Khao Phuket
FIND OUT MORE ►
FOLLOW
PHANDA'S JOURNEY
Phanda has just left her elegant accommodations at Anantara Chiang Mai Resort! After three months of riverside relaxation and cultural immersion in Thailand's beautiful northern city, Phanda is ready for her next phantastic journey at Anantara Vacation Club Mai Khao Phuket. As she reminisces about the good times she had in Chiang Mai, she is delighted to announce the second winner of the #PhandaJourney contest.
Congratulations, @beliciabwong!
Take a photo with Phanda, publicly post and hashtag it with #PhandaJourney on Facebook or Instagram, or on Weibo using #凡达之旅. The photo with the most 'likes' wins an Anantara dream vacation. For more information, visit our Facebook page.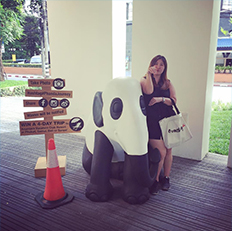 FEATURED PHOTO
OF THE MONTH
BEST PHOTO BY @doraeorm!