ADD COLOUR, CULTURE & CREATIVITY TO YOUR FAMILY GETAWAY WITH THESE ASIAN FESTIVALS
Taking a beach holiday, seeing amazing landscapes, and going on a jungle safari are excellent activities for families on vacation. Nevertheless, if you want to add a little creativity to your holidays, the upcoming months present an array of festivals that will excite your family.
Read more
Treat yourself to world-class gourmet dining featuring Michelin-starred chefs at the 17th World Gourmet Festival
Nine chefs from some of the world's most lauded restaurants take their expertise to Anantara Siam Bangkok Hotel for the 17th World Gourmet Festival from 19-25 September 2016.

Read more
Destination
DISCOVER NEW JOURNEYS IN SIEM REAP
As the gateway to the Angkor Archaeological Park, A UNESCO World Heritage site home to the iconic Angkor Wat temple, Siem Reap has long been a popular destination with travellers from around the world.


Read more
Lifestyle
THAILAND'S GREAT OUTDOORS

Whether you're visiting with your extended family or indulging in a romantic rendezvous, you're sure to marvel at the country's stunning skylines whilst taking advantage of a range of refreshing outdoor activities that offer both excitement and relaxation.

Read more
Owner's Testimonial
A FAMILY TAKES A FRESH LOOK AT CAMBODIA'S ANCIENT RUINS
During the summer of 2015, we travelled to Siem Reap in Cambodia with our son. It's been said that the Angkor monuments are the spirit of Cambodia Read more
CLUB UPDATES
DISCOVER ADVENTURE AND LUXURY AT THE NEWLY REFURBISHED ANANTARA VACATION CLUB AT OAKS SHORES QUEENSTOWN

Read more
ANANTARA VACATION CLUB AT RIVERSIDE BANGKOK HOLDS BLESSING CEREMONIES

Read more
SPECIAL OFFERS
SPECIAL GALUNGAN & KUNINGAN DAY MENUAT ANANTARA VACATION CLUB SEMINYAK BALI

Read more
FOLLOW
PHANDA'S JOURNEY
Phanda has everything she needs for the perfect Phuket getaway: convenient resort destination, elegant accommodations and a wealth of creature comforts. Whilst luxuriating at Anantara Vacation Club Mai Khao Phuket, Phanda is determined to make this island retreat her best one yet! As she enjoys her time under the Phuket sun, Phanda finds time to welcome visitors who would like a shot at winning a dream vacation.
Take a photo with Phanda, publicly share your phandagenic moment on your Facebook or Instagram page with the hashtag #PhandaJourney, or on Weibo using #凡达之旅, and get a chance to win a getaway at selected Anantara Vacation Club resorts. Want to know more? Visit our Facebook page.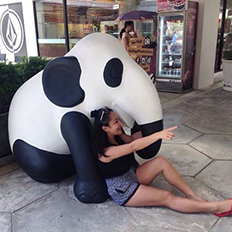 FEATURED PHOTO
OF THE MONTH
BEST PHOTO BY @michah_v