Happy New Year from all of us in the Club Operations team. I trust you were able to enjoy valuable time spent recharging with loved ones this holiday season and are feeling ready to take on 2017.
As I enter my sixth year with Anantara Vacation Club, I'm looking forward to the new developments we have in store. We're excited to kick off the year with the announcement of new inventory available to all Ownership tiers in Dubai, and are projecting to close 2017 with over 10,000 Club Points Owners.
I've enjoyed watching Anantara Vacation Club grow from its early beginnings and am especially proud of our achievements in 2016. Our Club Services team continued to expand to accommodate an ever growing number of Owners, while we opened a new Club Resort in Chiang Mai and acquired inventory at Anantara Vacation Club Bangkok Riverside – but you probably already knew that!
This year, my goal is to spend more time on-site at our properties to get to know our Owners and learn more about their vacation preferences. In 2016 I visited several of our Club Resorts - Bali, Chiang Mai and Phuket - to work continuously towards improving what they have to offer you, and I plan to head to Queenstown in 2017 to check on the recent refurbishments completed in our rooms there.
Sending each and every one of you warm wishes for the year ahead, and looking forward to hearing about your holiday stories in 2017.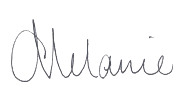 Melanie Smith
Vice President Club Operations
Destination
4 UNFORGETTABLE DAY TRIPS FROM PHUKET YOU WISH YOU'D KNOWN ABOUT SOONER
Once you've had your fill of Patong Beach and day spas, there is still lots to explore in and around Phuket. Not only does Thailand's largest, wealthiest and most visited island exhibit a unique mélange of Dutch and Malay cultural influences, it is also the hop-off point to a range of destinations that make for memorable excursions…



Lifestyle
A CUT ABOVE THE REST – WHY THESE 8 BANGKOK ROOFTOP BARS DESERVE YOUR ATTENTION
Whether you're after photogenic views or are seeking romantic spots to dazzle a date, rooftop bars are undoubtedly one of the most timeless and entertaining elements of Bangkok's nightlife scene. Not only do Bangkok's sky high gems pack a real punch when it comes to atmosphere, they also offer a range of décor and price points suited to every taste…


Owner's Testimonial
CLUB POINTS OWNER CHENG GANG: A ROMANTIC WEEK IN THE EXOTIC MALDIVES
My wife and I went to Anantara Resorts at Maldives in late June 2016, and stayed for a total of 6 days. During the vacation, we stayed on Dhigu Island for 3 days, and an additional 3 days were spent at the Veli Island resort. Even though it was rainy season (and also low season) in the Maldives, we were very lucky to experience mostly sunny weather …Read more